The application process is now closed
Embrace the Radical. Give breath to your imagination.
A whole story begins with one word. Words are the roots that bear the fruit of deeper meaning, messages and significance. Our Indigenous languages are embedded with such deep meaning-conveyed through each word. As Indigenous people, we share another common, yet foreign language. It too has its own way of conveying meaning and its own roots. 'Radical' may mean many things to many people, but its essence and its core requires us to get to the root of things. We're now calling on those committed to getting to the root of things. To embrace the radical and give breath to your imagination.
Intent
As part of NDN Collective's mission to Defend, Develop and Decolonize, Radical Imagination Artists and Culture Bearers will: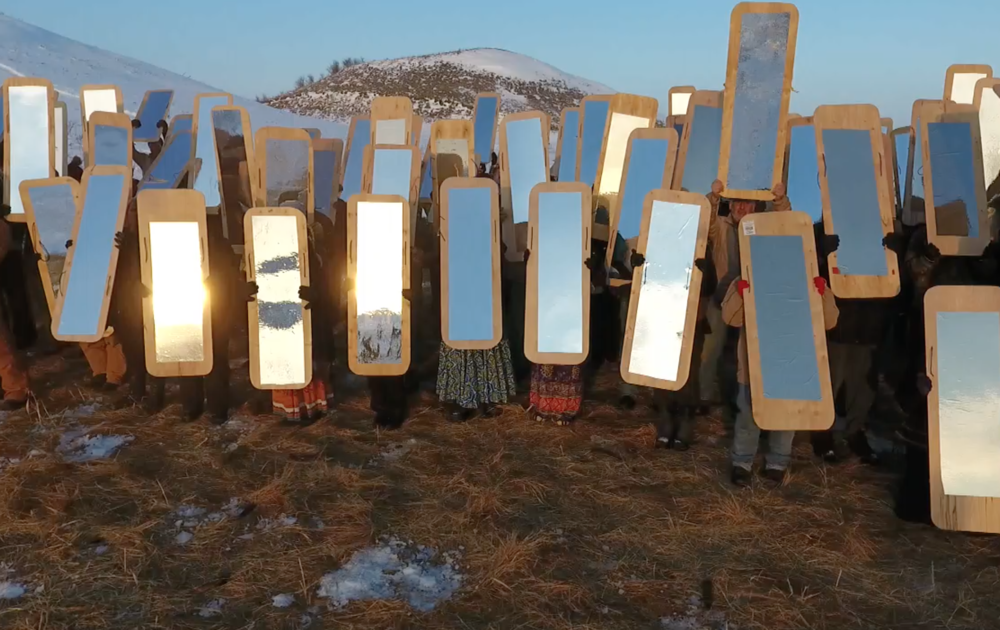 Practice
Imagine and practice justice within their communities while working to rebuild and assemble a better world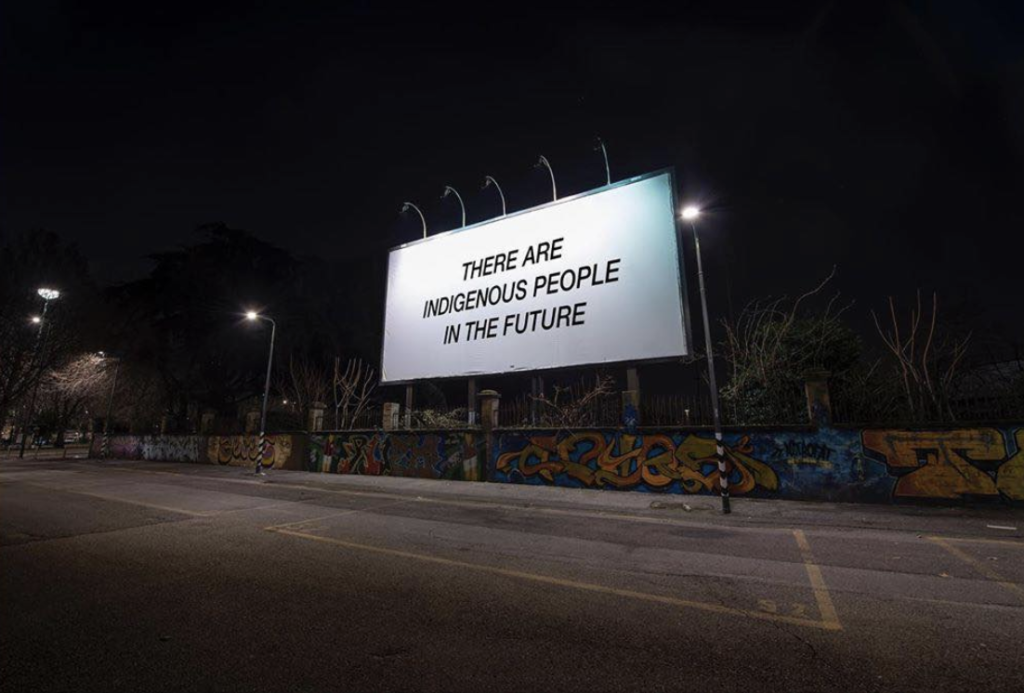 Amplify
Amplify community voices to counter inequitable systems, policies and practices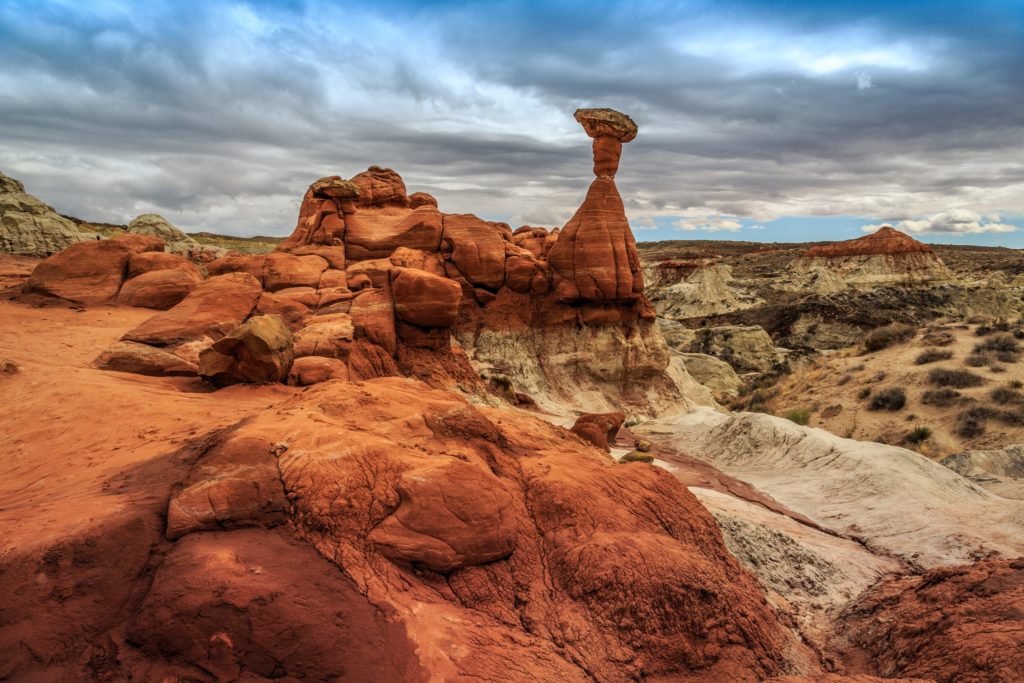 Propose
Propose solutions to dismantle structural racism through their art & creativity
Through artistic creativity, the hearts and minds of each artist will bring forward the new vision and new normal for just and equitable behaviors and structures, so that the dimensions of structural racism (culturally, historically, institutionally, politically and ideologically) are dismantled and a better world is rebuilt and assembled. As NDN Collective, we are unapologetically NDN. We believe in the power, the creativity, the audacity and the commitment of artists, culture bearers and designers to create and imagine new paths, new futures, and new worlds.
We invite you as Indigenous artists to imagine, design and create projects that propose solutions to our most intractable societal problems. Whether it be protecting the health and wellbeing of communities from the COVID-19 Pandemic, clean water, earth-centered economies, Missing & Murdered Indigenous Women, renewable energy or sustainable agriculture, or law enforcement reforms, we invite you to use your art and the Radical Imagination Artist grant as a platform to amplify your work as a viable solution.
Eligibility
Applicants must meet the following requirements:
1. Align with NDN Collective's mission to build the collective power of Indigenous Peoples, communities, and nations to exercise our inherent right to self-determination, while fostering a world that is built on foundation of justice and equity for all people and Mother Earth.
2. Identify as an Indigenous person whose ancestry comes from the original people of what is now known as Canada, the United States (including American Samoa, Guam, the Northern Mariana Islands, Borikén/Puerto Rico, the U.S. Virgin Islands), and Mexico.
3. At least 18 years of age by the time the Fellowship begins.
GRANT DETAILS
Ten Indigenous artists, artist collectives or small nonprofits of all artistic traditions, mediums and genres will be awarded two-year grants of $50,000 for a total of $100,000 over two years. Artists may propose a two-year budget that includes a living stipend, as well as support for the supplies and equipment necessary to publicly amplify the work and develop a community messaging platform. 12% of funds must also support artist self-care, health and well-being. Grant funds are considered taxable income and artists/organizations will be responsible for managing related income tax implications. Artists must report and share their creative progress on an annual basis. Funds will be distributed in accordance with a 24-month work plan and projected budget.
Grant Selection Information
Full Grant Applications will be invited in late Spring 2023 based on review of Letters of Interest (LOI). Radical Imagination Artists will be selected in August 2023 with the new cohort beginning September 1, 2023.
Grant Application Link Instructions
The links below will bring you to the grant application portal. Please note that the Fluxx Grants Application portal will show two options:
1) New to the Grants Portal- If you are a first time user, you must register in order to receive log-in credentials to complete the LOI and potentially a grant application. Please allow for up to 2 business days to receive login credentials. Please check your email and spam or junk folders for your log-in credentials before inquiring further.
2) Log-in Now – If you've registered in the past for any NDN grant opportunity, please click Log-in Now. You do not need to register again.
Helpful hints
For More Information:
Technical Support
Grant Purpose & Content